Over 20 Years of Septic Services in Sterling, MA.
David Favreau is your full-resource for Title 5 Septic Services, and answer for all septic issues. For multiple generations and over 20 years, the Favreau family has been committed to providing the very best in quality service within the community. From that first generation to the present one, we have operated with the old-school mentality of trust, reputation, quality, and excellent service.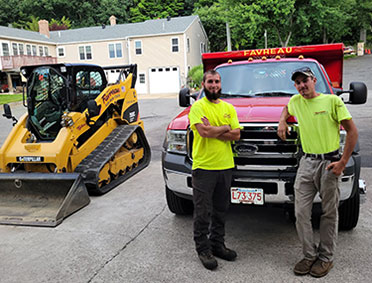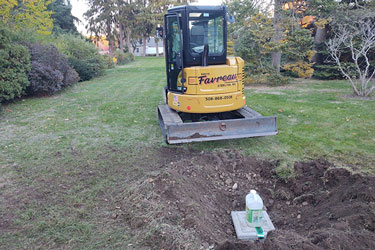 Trust your home's septic system inspections to our family-owned-and-operated company. Our business is local, easy to deal with, and offers 24-hour emergency service.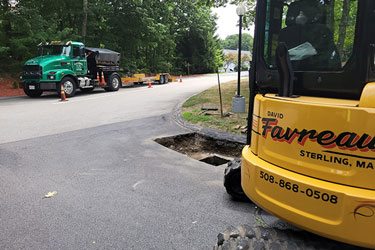 Whether your home is in need of septic system design or installation services, our company believes there is no job too big or too small. Trust your system to us and see why so many others depend on us.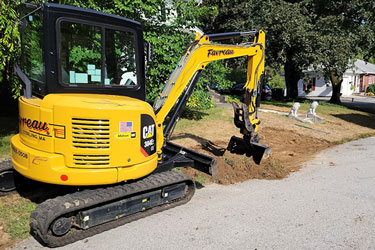 Over the years, our company has provided clients just like you with the most competitive prices and the septic education needed to make informed decisions. Let our seamless septic system repair process take your cumbersome problem and make it disappear.
Testimonials
"Excellent Customer service and timely completion of job David came to our house on very short notice to camera our sewer line and let us know what was causing our issue of the water backing up into the house. He was prompt, courteous and clean which meant a lot to me at 9 months pregnant. He helped identify the problem and provided a quote for the job to be done as soon as weather permitted. When the nasty winter finally let go he was here and completed the job while we were away without any issues. His quote was accurate and months later we have had no issues with our sewer line to speak of. I have and will continue to recommend him to friends experiencing similar issues." ~ Terese W
"Incredible Service, Honesty and Respect – 100% Recommend!!! I have worked with David several times over the past few years (to fix a broken pipe at my home and for a title V inspection), and I can say he is the best in the business! David is always punctual, honest and treats his customers incredibly well. These character traits are the reason that when I needed my Title V inspection I didn't even think of anyone else, I immediately called him right away. I would be happy to recommend David to anyone and I wish there was an option to give him more than "5 stars" because he honestly deserves it." ~ Brad I
"David was very professional in all aspects. He came to the property, reviewed what needed to be done to install a solids tank and a liquid storage tank for our septic system along with the pump. he was on site ensuring that everything was done to his high standards. It passed inspection with flying colors! We also had David do a cut and the grading. He also installed precast cement piers for our deck which have a better rating than conventional sonotubes. He was excellent in letting us know when he would be working and he kept to the schedule. As anyone who has dealt with a number of contractors knows, some are pretty unreliable. He not only is very knowledgeable, he proved to very patient and meticulous in explaining all aspects of the job. Finally I must commend him on the neatness of his work. I would highly recommend his business!" ~ Thomas M
"After price shopping many local title 5 inspectors I chose to go with David Favreau. Not only did he offer the best price around, his knowledge and professionalism was apparent from start to finish. He was very careful to leave the property as it was prior to the inspection, and completed all aspects in a time sensitive manner. I would and have recommended David, he is prompt, courteous, and well organized." ~ Michael B
"Impressed with the work! I recently hired David Favreau. David specializes in D.E.P., Title 5 work and Septic installations. I contracted David to replace a broken water line for my 115 year old fixer upper. David came to my attention by referral and I wasn't disappointed. He was professional, knowledgeable, and affordable. The work was completed when he said it would be, even though he had to deal with an early spring rain/snow fall. The site was left in as good a condition as could be expected given the weather and, I was presented with an easy to follow drawing that showed where the line was installed in relation to the house for future reference. In addition, David handled all communications with the town so I didn't have to. I would not hesitate to hire David in the future. Thank you David for a great job!" ~ Anthony G